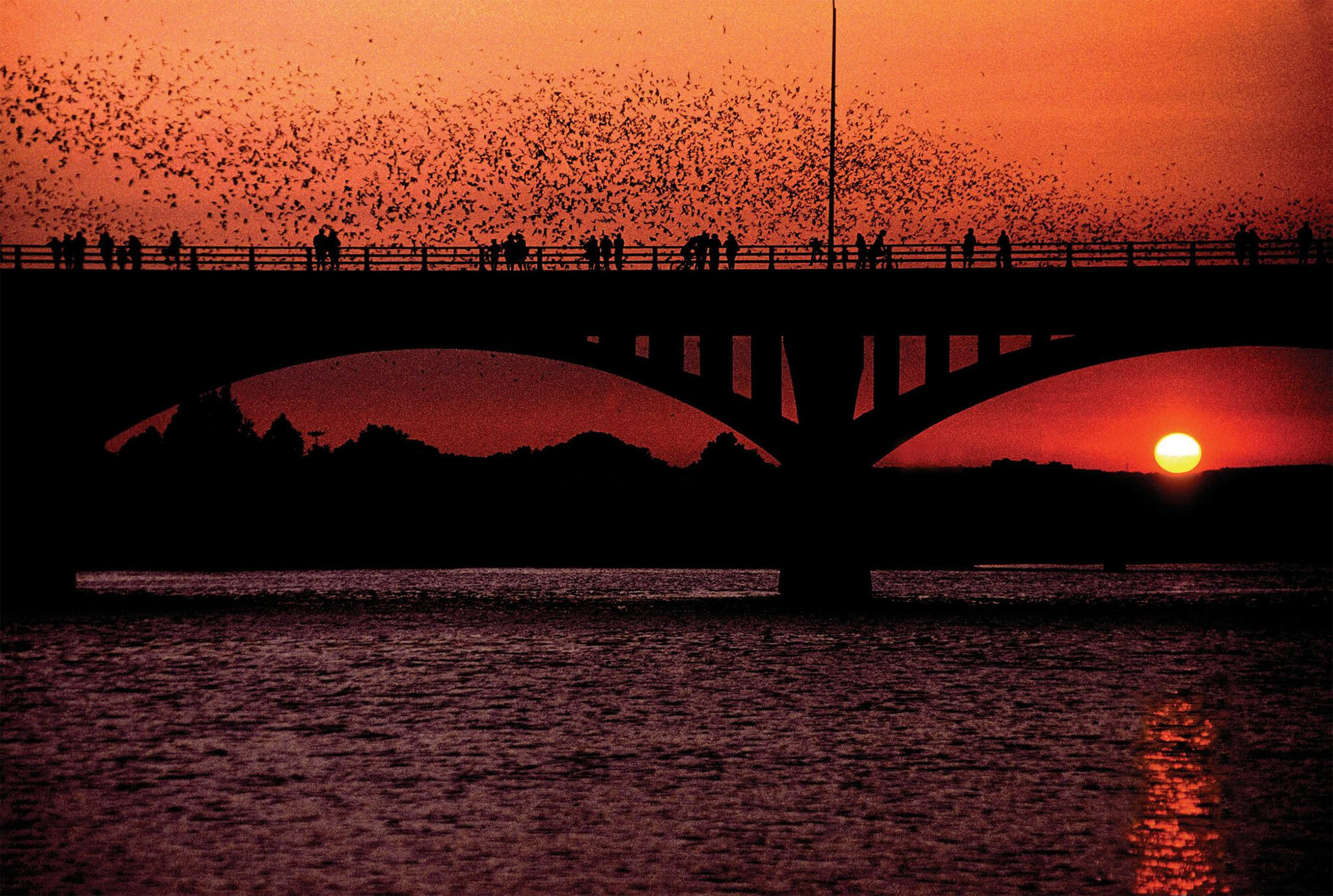 The OARC 31 Social Event - celebrating Halloween and Austin together - will take place on Thursday, October 31st, and will run from 18:00 CDT to 21:30 CDT with drinks and a BBQ.
What images come to mind when you think of Halloween? Probably pumpkins, witches, and goblins, black cats, and—of course—bats!
Austin has bats, but did you know that it is home to the largest urban bat colony in the entirety of North America?
More than 1.5 million Mexican free-tailed bats call the Congress Avenue Bridge their home. Nestled in the bridge's underbelly, you can hear their chatter until they emerge in a dense and dramatic exodus at sunset to hunt for flying insects.
Once feared and on the verge of extermination by the city in the 1980s, these tiny gremlin-looking mammals are now revered. The city has incorporated the nocturnal creatures into the municipal identity as an iconic source of animal pride. What's more, the viewing of bat flights at sunset has morphed into an eco-tourism blockbuster for locals and visitors.
So,that is what we are going to do - we are going on a Bat Watching Cruise while enjoying a BBQ and drinks.
Note: This is a chargeable event. You must book and pay using the link below.
Note: If you would like to bring a +1, you must buy a ticket for them.
Note: You must wear your OARC 31 delegate badge (and show your email registration confirmation for the social event) to board the boat. +1s will need to show their email registration confirmation and board at the same time as you.
Book by: 12:00pm Wednesday October 30th, 2019
Book at: https://oarc31-social.eventbrite.com
Where: Lone Star Bat Watching Cruise, dock at 18:00 CDT sharp
Location of Dock (approx 12 - 15 minutes walk from JW Marriott): Map