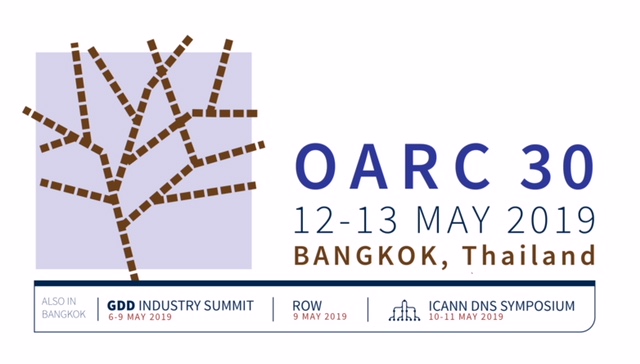 ---
DNS-OARC is traveling to Asia for its 30th Workshop!
DNS-OARC is a non-profit, membership organization that seeks to improve the security, stability, and understanding of the Internet's DNS infrastructure. Part of these aims are achieved through workshops.
DNS-OARC Workshops are open to OARC members and to all other parties interested in DNS operations and research, with attendees from ICANN DNS Symposium, GDD and Registrations Operations Workshop particularly welcome this time around - as OARC 30 takes place just after the DNS Symposium in the same venue.
---
WORKSHOP PATRONS 2019
---
PROMOTER
---
---
OARC 30 SPONSORS
---
HOST
---
ASSOCIATE
---
CONTRIBUTOR
---
IN-KIND
---
Sponsorship opportunities for OARC 30 are available. Details at: https://www.dns-oarc.net/workshop/sponsorship-opportunities
---
How much does it cost to attend an OARC Workshop?*
*For OARC 30 Registration is free thanks to ICANN being our Host.
Normally, we have various registration options: Complimentary (0), Discounted (USD 350) and Standard (USD 450). The Discounted and Standard Registration fees are subject to a USD 100 late registration fee from 3 weeks before the Workshop. Further details are on the Registration Fees Policy page.
Video
Jabber: xmpp:dns-operations@conference.dns-oarc.net
Twitter hashtag: #OARC30
Sponsors: We have various sponsor opportunities for OARC workshops.
If your organization is interested in sponsoring OARC workshops, please e-mail sponsor@dns-oarc.net for more information.